---
Testimonials
What People are Saying
---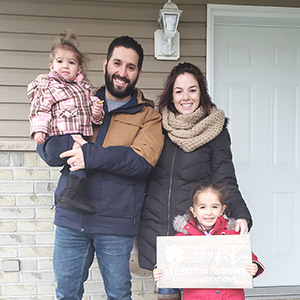 Heather Gifford was honestly amazing, she was selfless throughout the whole process of house hunting. We couldn't have chosen a better realtor.
~ GREG & ANDREA
---
---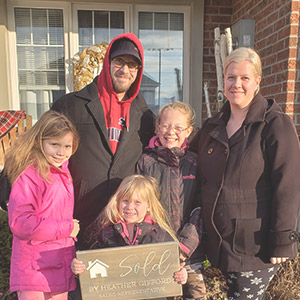 Heather was very professional and informative. She was always readily available if I had any questions and sold our house quickly. She is very friendly and hardworking, I definitely recommend using Heather to help you sell and find a home.
~ ANNA & CHRIS
---
---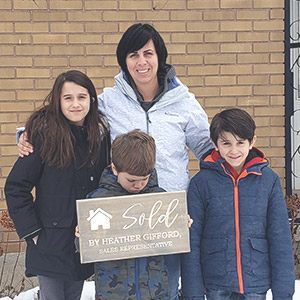 Heather has helped me through the process of buying and selling many times. She is always quick to respond, professional and caring. She listens well and works hard. She will always be my first choice when I get the itch to sell again!
~ ADRIENNE
---
---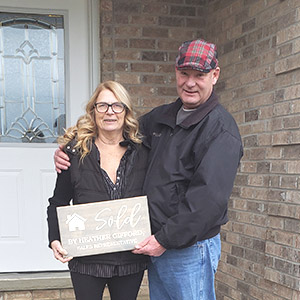 Right from our first meeting we knew we were in good hands. Couldn't imagine going through this with any other realtor. This summer she helped us find our Dream Home in the country where we always wanted to live.
~ DAN & CHERYL
---
---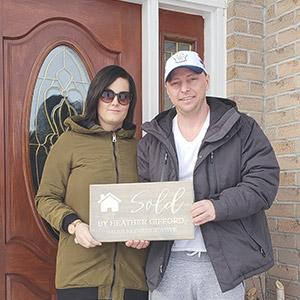 Testimony coming soon.
~ JEDD & AMANDA
---
---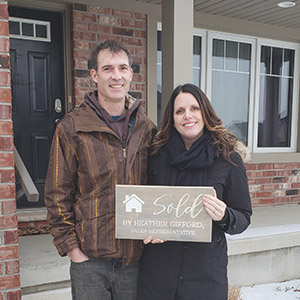 Heather Gifford was amazing to work with! She is a true professional in every sense of the word. Not only did she find us our beautiful new home, but she sold our house in a single day! She truly cares about the happiness of all of her clients. I very highly recommend her to anyone buying or selling
~ Deidre and Dave
---
---
Heather Gifford

Sales Representative
Heather is extremely passionate about Real Estate and loves helping people make their House a HOME! She has a no pressure approach when it comes to Real Estate and believes honesty is the best policy when it comes to helping you buy or sell your HOME. She is compassionate, understanding, patient and persistent.
Heather was licensed in 2011 and she has 16 years of Real Estate Administration experience (London & St. Thomas) and carries diplomas in Television Broadcasting and Multi-Media Design and Production. She began as an evening administrator at Royal LePage Triland Realty in London, onto 3 years at Century 21 First Canadian Corp London and 3 years as an Executive Assistant for a successful London Broker. For the past 8 years, Heather most recently worked with "The Siefert Service Team" at Royal LePage Triland Realty. She now is independent and still working with Royal LePage Triland Realty.
Heather was born, raised and lives in St. Thomas with her husband Dave, a Funeral Director at Williams Funeral Home in St. Thomas and a former volunteer Fire Fighter for Central Elgin (10 years). She has a Chihuahua named Franki and a Russian Siberian cat named Charli. Heather is also the owner of Copperbod Tans, Custom Organic Airbush Spray Tanning, in St. Thomas.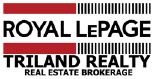 ---
---
Royal LePage
A NAME THAT STANDS FOR HIGH QUALITY SERVICE
Since 1913, Royal LePage has been helping Canadians buy and sell their homes and supporting communities.
To us, real estate is as much a passion as it is a business. That's why we have continually led the industry in offering high quality real estate services.
When our founder A. E. LePage founded the company he was a pioneer whose innovation and belief in customer service transformed real estate in Canada. It is this spirit that has inspired many industry firsts, from offering virtual tours to launching a website.
A. E. LePage was also a founding member of the Toronto Real Estate Board, and the company has always set the highest quality standards in the industry
Because of the critical role our agents play in our success, we always strive to provide them with the latest tools and technologies. We offer them strong support with timely information and market data they need plus state-of-the-art marketing tools, professional development and in-person training
This way, you can feel confident that any agent bearing the Royal LePage name will stand for expertise and service you can count on. With almost 18,000 agents in more than 600 locations from coast-to-coast, no matter whether you live in a big city or in the country, you'll find a Royal LePage agent ready and equipped to help you.
Not only is Royal LePage dedicated to our agents and clients, we also care deeply about the communities in which our agents live and work. We are the only real estate company with its own branded charity; The Shelter Foundation dedicated to funding women's shelters and violence prevention and education programs across Canada.
Helping You Is What We Do™ is something that we live and breathe at every level. It's as true today as it was 100 years ago. And we're proud to say this philosophy will continue to drive us forward in the years and decades to come.
Information curtousey of royallepage.ca